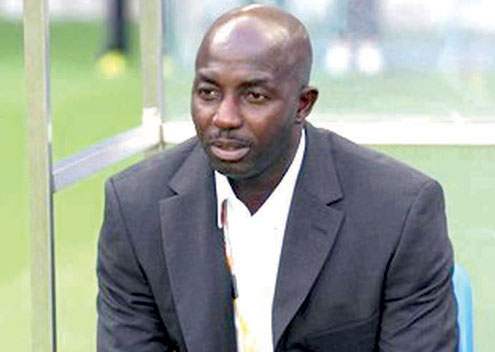 Head Coach of Dream Team VI, Samson Siasia, has admitted that the National team did not deserve to play in the finals of the ongoing Rio de Janeiro Olympic soccer games.
"I am disappointed; Even though we had glaring chances, we couldn't score; we failed to utilise them. The German team did better. It is a shame.
"We did not have the right spirit for the game. Maybe most of them stayed up late and did not observe rest when they should.
"When you reach this level of the competition, you do not need anybody to teleguide you on how to conduct yourself to scale through.
They had the chances, am I going to get into the field of play to score for them?
"We are going to review the match and think of a strategy to win the third place match. That is what it has boiled down to. It is better than nothing.
"I am disappointed with the team; We did not play like people hungry to play in the finals at the famous Maracan Stadium," Siasia said, a fact that his captain, John Mikel re-echoed , stressing, "we did not play well. We don't deserve to be in the finals.
He adds: "In Saturday's third place match against Honduras, we are professional players, hopefully, we can win a medal."
The players, who were obviously distraught after a woeful performance that left many Nigerians in Sao Paulo disappointed, apparently took it out on the Nigerian journalists, who met them at mix zone, by shunning interaction.
Unlike their German counterparts that allowed their journalists to ask questions, the Nigerians simply worked past. We are not in the mood for questions," they said.
"This is rather disrespectful," Mitchell Obi, President of International Sports Press (AIPS-Africa) quipped.
The standard ethical practice the world over is to at least show some respect, or decently ask to be excused from interviews. That did not happen.
The National team lost 0-2 to Germany, the same 0-2 margin they lost to the Colombians within the same Corinthian Arena.