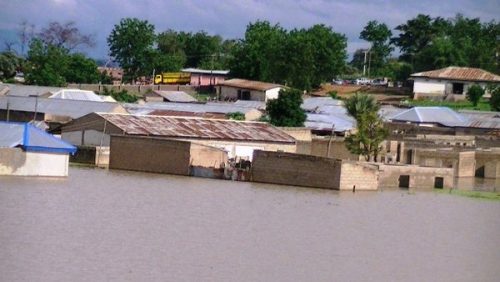 Two children were feared dead in a building collapse, a sequel to torrential rain in Kirikasamma Local Government Area of Jigawa.
The incident occurred on Thursday at Karigidi village in the local council of the state.
An eye witness, Muhammad Umar, said that the deceased were sleeping together with other members of their family when the room collapsed due to the intensity of the rain.
Umar said that corpses of the children were recovered under the rubbles, while their father, mother and one other child escaped unhurt.
He added that the rain accompanied by windstorm destroyed houses and farmlands in the area.
Also commenting, the council's Chairman, Alhaji Muhammad Kani, who sympathised with the bereaved family, described the death as a `great loss. `
Kani donated N10, 000 and roofing sheets to the family to assuage their sufferings.
He also called on the State Emergency Management Agency (SEMA) to assist the victims to enable them to rehabilitate houses damaged by the storm in the area.
Dozens of people including the council chairman attended the funeral prayer of the deceased children.