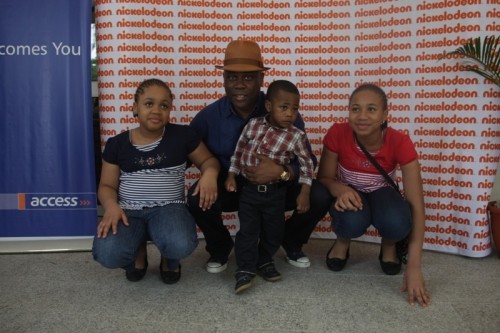 True to nature, children are indeed curious beings. In their world, words such as What, Why, Where, When, How never cease to feature. They never get tired of exploring and wanting to know what lies beneath the surface. They are very impressionable beings, as such the society owes a responsibility in moulding and influencing these tendencies for their benefit and good.
A call of responsibility, which Access Bank is undertaking at this time through its Children's Holiday Banking Programme, aimed at spicing up the fun of summer holiday by learning Banking from August 15-31, 2016 in Lagos, Ibadan, Abuja, Kano, Benin, Port Harcourt and Enugu.
The Holiday Banking Programmes gives children first hand experience of the Banking profession and knowledge of its operations. It is a very viable initiative that also promotes financial literacy among children runs is bound to inculcate in participants more than just a savings culture. It is an experiential exercise that has the potential of leaving a lasting impression in the minds of children at an early age – impressions that could help in shaping their future in terms of career choices.
With some entering banking halls for the first time in their lives. And, face to face with real life situations that they only hear about, they may begin to nurse dreams and ambitions about banking as a career and, indeed, other professions – at a tender age. They are likely going to be spurred into taking their studies seriously, if only to be like those they meet and closely understudy during the programme.
Invariably, a future Managing Director and Chief Executive Officer of Access Bank could be among the children as was the case of Bill Clinton who in 1962 visited the White House as a student in during the tenure of John Kennedy as President. The fascination of being inside the country's most famous building and the aura which surrounded its occupant built up in the young student a fantasy to live in the building someday. The fantasy didn't remain a mere dream but became a reality when he returned to the White House in 1993 to be the 42nd President of United States of America and the World's most powerful man.
Some if not most of the leading lights of Nigeria's banking industry may not have similar opportunities whilst growing up. Yet, they are today the drivers of the country's financial sector. The country would probably be the better for it today if experiential learning, like what the Herbert Wigwe led Access Bank holiday banking proramme offers, was part of education in years gone by.
The Holiday Banking Programme which is a further step beyond Access Bank's Early Servers Club, a financial literacy club it set up in schools and churches to promote financial inclusion of children from early age. Members of the club learn about money, importance of saving, how to spend wisely and plan for the future. The lessons, which are fun-filled and interactive in nature to ensure active participation, also teach children the value of giving.
The appropriateness of the programme must be seen against the background of the fact that despite intensive efforts by relevant authorities to enthrone a banking culture among Nigerians, a larger segment of the country of about 180 million people is still under banked. The bank therefore hopes to achieve the objective with a catch-them-young approach.