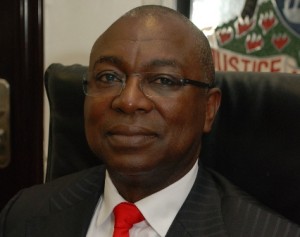 The Lagos State Government has justified the implementation of e-ticketing in the state as it is less susceptible to human frailties.
A statement from the Ministry of Transportation and signed by Biola Fagunwa, Director, Public Affairs said it had come to the attention of the Ministry that a notice of intervention to enforce was currently circulating in the social media with the ministry being attributed to it.
"For the avoidance of doubt and for clarification purposes, the Ministry has not issued any such statement of intention to enforce through Electronic Billing System. The system is not new or specific to the Ministry. It is the fines and fees segment of the central Billing System of the State Government that came into effect a few months earlier. The use of e – tickets is not just taking off.
"As part of the Central Billing System adopted by the Lagos State Government to manage its revenue process, the fines imposed by agencies under the Ministry of Transportation has been changed to e – ticketing.
"The Electronic Billing System, an automation system, involves removal of hand written tickets and its replacement with an electronically generated fine ticket which makes it less susceptible to human frailties.
"The introduction, which is to be generally implemented by all the agencies of the State Government, is already being implemented by concerned agencies including the Ministry of Transportation of which LASTMA and Vehicle Inspection Service (VIS) are part," it said.
The statement said fines to be paid were in accordance with the provisions of the Lagos State Road Traffic Law 2012 schedule I dealing with "Traffic Offences Penalties," adding that the fines ranged from N20, 000 to N250, 000 depending on the offence and the number of times such a person has been apprehended.
The government added that the introduction of the regime of e-tickets was not punitive as the state government would prefer obedience to the law leading to sanity on the road than all the financial resources that could accrue from the exercise.
"Road infraction fines are of general application and not specific to any group of motorists. The Ministry of Transportation and its agencies are determined to ensure compliance to the provisions of the State's Road Traffic Law 2012 and will do so mindful of the right of citizens.
Part of the information being circulated includes fines due to re-certification of drivers by Lagos State Drivers Institute (LASDRI).