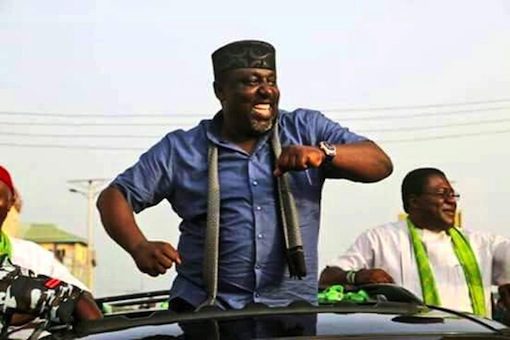 Some stakeholders have expressed support for the decision of Imo and Benue governments to reduce working days to boost agricultural production in the country.
They stakeholders, in a nationwide survey conducted by the News Agency of Nigeria (NAN), described the move as a step in the right direction.
The Benue Government had directed its workers to return to farm on Fridays while Imo earmarked Thursday and Friday for farming.
In the South-East, Mrs Nnenna Igwe, an agricultural entrepreneur in Ebonyi, said the policy was good but expressed concern over its genuineness and sincerity.
A lawyer, Mr Jude Chukwu, while expressing support for the policy, said that employers were empowered by law to determine the conditions of service of their employees at the point of entry.
Chukwu argued that governors, through the Houses of Assembly, could make laws that stipulate conditions of service for their workforce.
He added that such laws were implemented by the Civil Service Commission of the states.
"I think state governors who have adopted the policy of allowing their workforce to work for only three days have not breached the constitution or ILO Convention,'' Chukwu said.
In the North-East, Dr Kajit Bogu, the Coordinator, Movement for Cognitive Justice, a charity organisation established to ensure justice for all, described the idea as novel.
 
Bogu noted that the action of the Imo governor was new in the history of the country.
"Although the action is facing some level of criticism, but one should ask how much work do our civil servants normally do?
"They spend most of the working hours doing nothing, because there is not much to be done.
"You must agree with me that a lot of our workers are redundant.
"So, if the government can make them productive in the farms, then it is a good development,'' Bogu said.
In South-West, Dr Misbau Lawal, the National Coordinator for Health and Environment, Basic Registry and Information System in Nigeria, advised states with plans for farming to designate some work days for farming only.
According to him, there is the need to employ drastic measures in order to inculcate the culture of farming in Nigeria.
"If this initiative is successful, other states can start importing food from the state; the government can give loan to people to motivate them to farm.
"Nigeria has to take desperate measures in this circumstance to attune people's attitude towards farming,'' Lawal said.
Also, Prof. Yahya Oyewole-Imam, the Research Manager of Centre for Research Development and In-House Training, University of Ilorin, said that before such a move, certain things should be considered.
"There must be desired objectives; if the objective is articulated and achievable, fine, but if it is not realistic, there may not be need for such a step,'' Oyewole-Imam said.
Some workers, who spoke on the issue, said that engaging in farming might reduce the level of suffering while others said it would encourage laziness always associated with civil servants.
Dr Olutunji Oyelade, a senior lecturer at the Department of International Law, Obafemi Awolowo University, Ile-Ife, said governors had the right to reduce work hours.
According to him, this can be done provided their salaries will not be affected.
Oyelade said that 'back to farm policy' would pave the way for civil servants to contribute to food production in the country.
Also, Mr Jamiu Okanlawon, an economist, said there was nothing wrong in reducing the work hours for civil servants so that they could engage in farming and help the economy.
Okanlawon said that the structure of the civil service had made it technically unproductive, hence the urgent need to overhaul the system.
"I subscribe to reduction in work hours, if it will make workers to be more productive and make them to engage in other productive activities,'' he said.
Also in the South-South, Mr Dako Gideon, who spoke in Benin, said that cutting working days would benefit the state and increase food production.
"It will give opportunity for workers to embrace farming and will increase and bring about food sufficiency,'' Gideon argued.