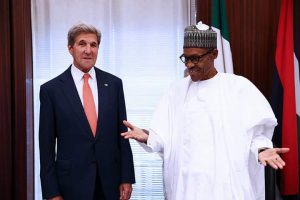 Visiting United States Secretary of State, John Kerry, who arrived Nigeria on Tuesday this afternoon held a closed door meeting with President Muhammadu Buhari at the State House Abuja.
Mr. Kerry arrived the Aso Rock presidential villa at about 3:07pm.
He is currently in meeting with the president, and will later meet with some governors from the northern region of the country.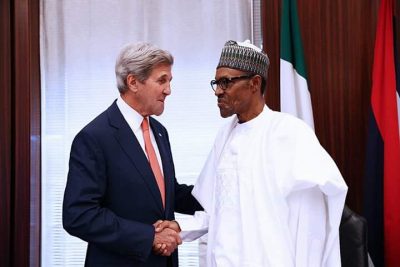 Mr. Kerry had earlier travelled to Sokoto where he met the Sultan, Abubakar Sa'ad, and Governor Aminu Tambuwal.