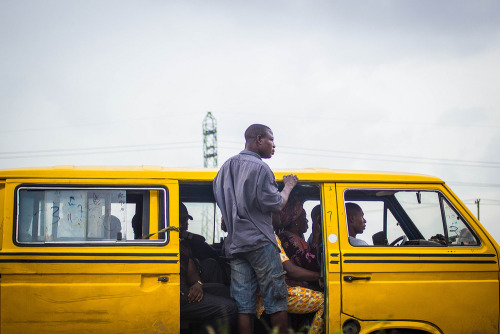 The Bus Conductors Association of Nigeria (BCAN) on Wednesday said it had concluded plans to curb the prevalence of underage bus conductors in the country.
Mr Israel Adeshola, BCAN's National President, in Lagos, said that the exercise was part of efforts by the association to professionalize bus conducting.
According to him, more than three million bus conductors operate in the country, while 800,000 are based in Lagos State.
"Right now you have to be at least 18 years and above to undertake the job of bus conducting; we are going to enforce it.
"Based on our calculation, we have about 3.7 million bus conductors in the country, Lagos alone has 800,000 because some buses have either one or three.
"So, beginning from Sept. 1, the association's task force will begin to clamp down on underage bus conductors in the country, starting from Lagos," he said.
Adeshola said that the association would equip its members with financial management skills in order to promote judicious use of their income.
"We are also making efforts to partner with transport unions to reorganize the payment of union dues and prevent the constitution of public nuisance,'' he added.
The president further said the association would collaborate with relevant security agencies to curb the rate of transit-related crime.
"We have communicated with the Nigeria Police Force, National Drug Law Enforcement Agency, Nigeria Customs Service, Nigeria Immigration Service, and the Federal Road Safety Corps as well as other agencies.
"We want to assist in curbing the practice where conductors aid the use of drug or assist criminals and even smugglers.
"For instance, there is no way smugglers can bring their goods in without the assistance of conductors, they have a language they speak.
"So, right now, the association is saying these things have to stop because we are in a change era, and we have to collaborate with government," he said.
Adesola urged Federal Government and state governments to support the association's effort to rebrand and attract unemployed graduates into bus conducting.
"We want some of our graduates who are roaming the street to embrace this job because it is a job that is financially rewarding.
"For instance, you earn at least N3,000 a day, don't forget that we don't go on holidays, so at the end of the month an average conductor earns a minimum of N93,000," Adeshola said.