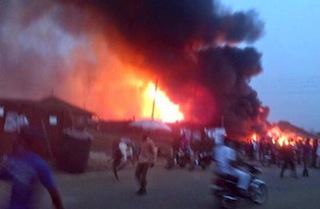 A welder was killed in his workshop on Wednesday in Damaturu, Yobe State when an explosion went off. Three persons including an army officer were injured in the explosion.
Investigation revealed that the explosion occurred when an army officer approached a welding shop to repair an equipment belonging to the military.
The welder, it was gathered, brought out his equipment to start work and it exploded killing him instantly while the soldier was seriously wounded.