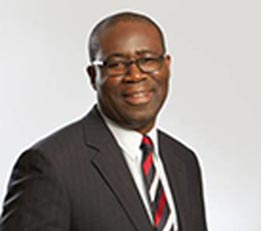 First Bank of Nigeria Ltd. on Tuesday announced the appointment of Mr Patrick Iyamabo as its new Chief Financial Officer (CFO).
The bank said in a statement issued in Lagos that the appointment followed the elevation of the former CFO, Dr Adesola Adeduntan, to the position of Managing Director of the bank.
According to the bank, Iyamabo's appointment, still subject to approval by the Central Bank of Nigeria (CBN), is consistent with FirstBank's focus on corporate governance best practice.
It said the appointment was aimed at ensuring a balance of knowledge, judgment and experience at the highest decision-making level in the bank.
FirstBank said that its corporate governance focus had earned it much respect and recognition both locally and internationally.
Iyamabo, until his appointment, was the CFO of FCMB Group Plc, with oversight responsibility for accounting and finance.
He was also responsible for capital and liquidity management, mergers and acquisition, portfolio management and investor relations at FCMB.
Iyamabo started his career with Arthur Andersen, now KPMG Professional Services, as an auditor in the banking and finance practice.
He rose to the position of manager in the assurance and risk consulting practice before he left the country for further studies abroad.
In his comment on the appointment, the bank's Managing Director, Dr Adesola Adeduntan, said Iyamabo possessed the qualities that would drive the bank's focus.
Adeduntan while welcoming Iyamabo to the FirstBank Board, commented: "Patrick's track record typifies our bank's value system hinged on passion, partnership, innovation, creativity and dynamism.
"I am confident that he will help drive sustainable growth, development and value creation in FirstBank."