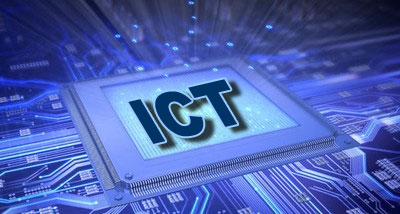 Nigerians operating in the Information and Communication Technology (ICT) industry say it is now impacting the lives of youths by engaging them gainful employment and keeping away from vices.
Those who spoke to the News Agency of Nigeria (NAN) on Thursday in Lagos expressed satisfaction with the way it had enhanced the youth's skills for self-employment.
They told NAN that some youths who had undergone development programs in ICT had got jobs or become self-employed within three months of completion of their training.
Mrs Oreoluwa Lesi, an Executive Director in Women's Technology Empowerment Centre (W.TEC), said the center had trained 9,000 girls in its 2015 empowerment programs.
Lesi said some of the girls had finished university and secured employment with multinational organizations, while others were undergoing internship and volunteer work.
She said that those still in the university were helping their parents in businesses by handling their IT needs.
Lesi said some had also built websites for their family members and employers.
"We will have a reunion where alumni from different years come and talk about their achievements and also encourage those in the camp.
"We have two avenues which we use in training the girls- the Girls Technology Camp and the W.TEC Academy.
"They are trained on the use of computers, how to create and develop technology, digital animation, programming, graphic design, video production and also given career talks.
"This is in a bid to make more women and girls use technology efficiently in their businesses and everyday activities," the W.TEC chief said.
Another stakeholder, Mr Obiora Madu, said that his NGO, Multi-Mix Academy had trained 300 youths in 2011 with the support of the Central Bank of Nigeria (CBN).
He said that another set of 120 people were trained in 2012 with the support of the National Information Technology Development Agency (NITDA).
Madu also said that majority of their students that passed through the training had secured profitable jobs in various multinational companies across the country.
He said that some of them were employed as Customer Care Agents in banks and other financial institutions.
"This training focuses on capacity building rather than certification.
"The training helps them to be competent because organisations desire competency when recruiting applicants rather than looking for certificates.
"Communication, interpersonal relationships and employability skills are vital nowadays; many youths are out there seeking for job they are not capable for.
"This training gives them employability skills; removes poor quality talents and increases productivity and service quality," Madu said.
He said more youths needed to embark on such training in order to be relevant in the society after leaving the school.
Mr Nurudeen Solaja-Saka, the Committee Chairman on Science and Technology, Lagos State House of Assembly, also announced a comprehensive package for youths by state government.
According to him, government is making effort to upgrade ICT facilities in public schools to give information access to students to excel in their studies.
"There is a limit to what student can achieve without access to information. Most examinations are now conducted by computer based technology.
"We cannot afford to take the issue of ICT in today's world as less important, so the committee has resolve to go round schools to assess the status of their facilities," Solaja-Saka said.
The lawmaker said that ICT remained a veritable sector to improve Nigeria's economy as the country was planning to diversify from oil.
"Students should have direct access to computer and internet services in all our public primary, secondary and tertiary institutions.
"The state government is investing heavily in education sector to make students have access to computers and internet facility to aid communication and learning processes in schools," Solaja-Saka said.
He said the state has also upgraded its digital job training project for unemployed youths which was carried out with the collaboration of Ministry of Communications and Rockefeller Foundation.
The lawmaker said that the aim of the event was to train unemployed youths on how to access the internet for micro work jobs.
The Lagos State Government has upgraded recruitment and computer-based testing for primary school teachers.
The project has delivered a state-of-the-art online platform to enable prospective applicants to apply for jobs.
The project also enables them to take an aptitude test and get feedback through SMS which will totally eliminate paper application in Lagos State.