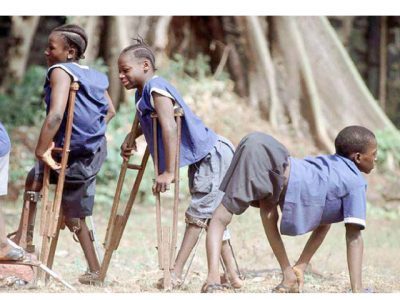 Dr Akinyinka Esho, the Permanent Secretary, Osun Ministry of Health, on Thursday, assured the new caretaker committee of the Association of Polio Survivors of government's support.
Esho gave this assurance in Osogbo at the presentation of the new five- member caretaker committee of the association to the State Government.
The committee is expected to work with the state health workers for a smooth polio immunization exercise in the state.
He said that the Gov. Rauf Aregbesola administration had never relented in its efforts to ensure that Osun is polio free.
The PS, therefore, enjoined the committee to feel free in the course of interacting and working with the staff of the ministry.
Earlier, the chairman of the committee, Mr. Onitiju Kehinde, said the association would work hand in hand with the ministry to eradicate polio in the state.
Kehinde said the committee would soon begin campaigns among mothers, religious bodies, communities and political parties to check the scourge.
The secretary of the committee, Mrs. Abdullah Funmilayo, appreciated the Federal Government for initiating the association to ensure the eradication of the disease nationwide.
The committee was inaugurated by its National Chairman, Mr. Musibau Lawan.