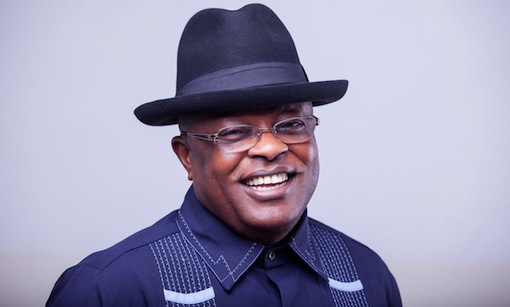 Governor David Umahi of Ebonyi State has ordered the immediate sack of some non-academic staff of the state university and college of education.
Umahi gave the order in Abakaliki on Saturday while receiving the report of a committee to review the activities in the institutions.
"It is not economically viable for the institutions to recruit adjunct staff in the non-academic cadre, as the employees will be redundant in their duties.
"It does not make 'economic sense' for the institutions to employ 400 cleaners as one wonders the scope and nature of work they will be doing.
"We know that the managements postulated 'professional sense' in employing such workers but with the prevailing economic situation in the country, we should effectively merge it with 'economic sense," he said.
The governor also ordered that promotion of staff in both institutions be suspended until the visitation panel concluded its duties.
He also directed the state's fiscal responsibility commission to investigate activities in both institutions.
"When we conclude all reviews and investigations, I am optimistic that we can reduce their tuition fees as obtained in other states of the South East geo political zone.
"We are unhappy that our students seek academic pursuits in other states due to high tuition fees, and we are committed to solving all the problems confronting these institutions," he said.
The governor also ordered that the salaries of workers under the Consolidated Health Salary Structure (CONHESS) be paid immediately provided there was an agreement between the ministry of health and the concerned local governments.
"The salaries of those who do not have any binding agreement should also be paid but it must be on equal basis with workers on the same grade level in other segments of the civil service.
"We have agreed that workers not enjoying CONHESS due to deficiencies in certificates should be paid a special 'hazard allowance to motivate them," he said.
The Chairman of the committee, Prof. Chigozie Ogbu, noted that it solicited the assistance of all unions and interest groups for effective discharge of its duties.
Ogbu, a former deputy governor of the state, noted that the committee urged the unions to shelve their planned strike and other acts that might disrupt academic activities in the institutions.
The Chairman of the committee on CONHESS, Mr Ignatius Unah, noted that most of the workers did not deserve it, as they were recruited to settle political patronage.
"The case of cemetery workers was most intriguing as more than 100 workers collect CONHESS when there are non-existent cemeteries in the state," he said.