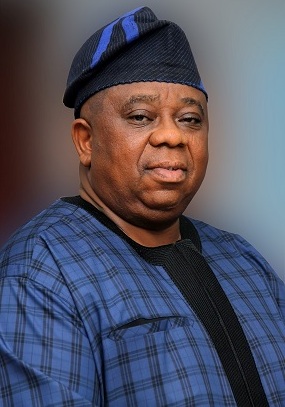 The Lagos State Government has ordered residents who built structures on drainage alignment to remove them or have them demolished.
The government said such structures hampered free flow of water inside the drainages.
Special adviser the the Governor on the Environment, Babatunde Hunpe gave the warning during the monthly environmental sanitation monitored in Odi-Olowo/Ojuwoye Local Council Development Area, LCDA of Lagos, Southwest Nigeria on Saturday.
The special adviser appealed to residents to remove the structure before the government would come to do so.
He assured the residents that the state government would ensure re-construction of the drains to reduce the high rate of flooding in the council.
Hunpe stated that the technical team of the ministry would visit the area again on Monday to look at all black spots after which they would move to action.
The special adviser further said that after the drainages were cleared, the ministry would put in place environmental health inspectors to monitor the area so that residents would be prohibited from dumping refuse in their drainages.
Sole Administrator of Odi-Olowo/Ojuwoye Mr Adekunle Julius said the LCDA would cooperate with the state government to ensure proper flow of water in the drainages.
"The monitoring team within the council would intensify their surveillance to ensure that residents adhere to sanitation laws in the state," he said.