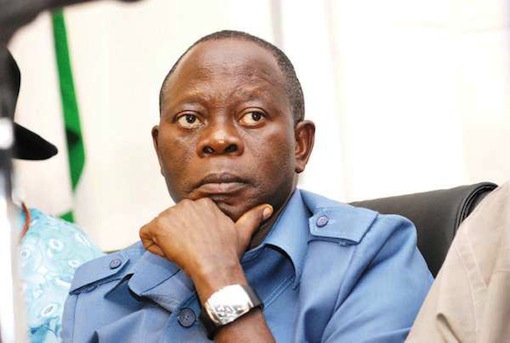 Uhi community in Uhunmwode Local Government Area of Edo, has urged the state government to provide electricity to it, saying the community had been in darkness for two years.
Residents of the community disclosed in Uhi on Sunday that aside electricity, they also lacked portable water, healthcare facilities and other amenities.
They said that their children travelled five kilometres daily to Ehor, a neighbouring community, to attend primary school, while the only secondary school in the area had just two blocks of three-classrooms each.
One of the residents, Mr Gabriel Imasuen, said that the level of government's neglect of the community was high.
According to him, in these days, it is hard to believe that there still exist a community without functional primary and secondary schools in Edo but our community is an example of that.
"It is no joke, and it is very painful that I have been spending about N300 daily as transport fare for each of my kids to attend primary school in the nearest community, Ehor.
"As if that is not bad enough, the only secondary school here can't pass for one. This is because the grammar school has only six classrooms without desks and chairs.
"The school which was established in 1970 doesn't have facilities to aid teaching and learning," he said.
Mrs Blessing Ehigie, another resident, said that the people relied on water from a stream to survive.
Ehigie recalled that the only period they had some relief on the water problem was when Mr Samson Osagie, a former member of the House of Representatives, sank a borehole in the community.
She, however, said that the borehole had long broken down, and that the community had gone back to its years of lacking portable water.
"The borehole got bad and none of our representatives at the State Assembly or National Assembly has deemed it fit to assist us in fixing it.
"We talk about water and it is also sad that the community does not have a commonplace called market. Most times, we ask ourselves whether we are truly part of Edo.''
On his part, Mr Osazua Imafidon, noted that another challenge the people faced was lack of access to a primary health facility.
"There is no health centre here; whenever there is an emergency we have to travel to Ehor to get treatment and that is if the unexpected does not happen on the way.
"It is sad that as indigenes of the state and Uhunmwode Local Government Area, we have been left to fend for ourselves.
"We are not asking the government to put food on our table. What we are simply asking for are basic amenities that make life meaningful.
"We want access road, water, school, especially primary school and a health centre," he stated.