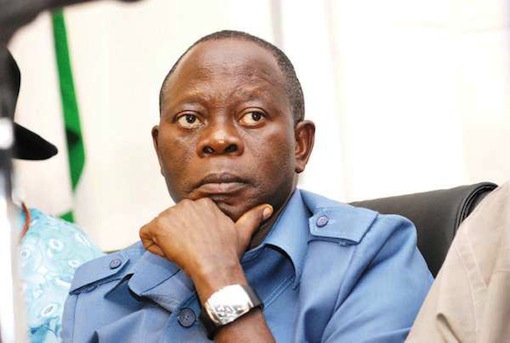 Jethro Ibileke/Benin
A former Sergeant at Arms of the Edo State House of Assembly, Mr. Greg Osagie, escaped death Saturday night when unknown gunmen attacked his residence.
Osagie who recently joined the All Progressives Congress (APC), was allegedly attacked shortly after returning from a political meeting.
His residence located off Stadium Road, was riddled with bullets at about 8.30 pm.
According to him, "When I was coming back at about 8:30 p.m. from a political meeting, I saw a jeep parked close to my house. But I thought it was visitors who came to see my neighbour. So I drove into my compound.
"I was just removing my shoes when they shot at my bedroom. Bullets started flying everywhere in the compound. They were calling me but I had to run outside through the back and escaped through the fence. So, they decided to destroy everywhere with bullets. My political opponents wanted me to play a script to discredit APC but I said no and that is what I am suffering.
"I don't know why they want to take my life just because of politics. I am even lucky that my family went on holidays, they would have been killed if they were around. I was lucky to escape and I am grateful to God," he said.
It was gathered that police operatives from Adeiyan Division were at the house on Sunday to conduct investigation on the incident.
When contacted, the State Commissioner of Police, Mr. Chris Ezike, promised to speak on the issue after visiting the scene of the incident.