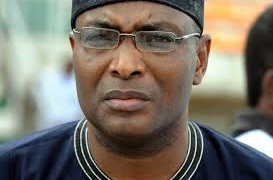 Pastor Ademola Popoola of C & S Movement Church English Chapel, Ilorin, on Monday, stressed the importance of unity for national development.
Popoola in Ilorin said that national unity was important for the development of the country.
"There are four kinds of people in the world and it is important we know the strengths and weaknesses of others to build an egalitarian society.
"The inability of the people to take time to study and accommodate others led to the various social and political problems affecting the country.
"Discovering oneself and knowing people for who they are determine our character and how to associate with others in the family and place of work," he said.
Popoola enjoined Nigerians to move closer to God and always pray for peace and progress of the country.
According to him, it is not too late for things to work for Nigeria as a country if the people learn to do things right.