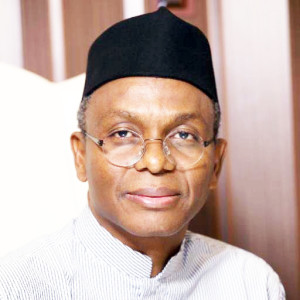 The Kaduna State Government has proposed life sentence for rapists in the new Child Right Bill forwarded to the State House of Assembly for passage into law.
Deputy Director, Civil Litigation in the state's Ministry for Justice, Mr Irimiya Samson, made this known in an interview with the News Agency of Nigeria (NAN) in Kaduna.
Samson explained that the development became necessary, following incessant cases of rape, particularly of minors, being recorded daily in the state.
He noted that current penalty for rape in the Penal Code was very light, as such it was important to make the law more strict to curtail the ugly trend.
"The incidences of rape have become very rampant in the state. It is particularly disturbing that the offenders are mostly elderly men whose victims are toddlers, minors within the age range of three to six.
"In curbing this abominable act, the state government has decided to invoke a stiff punishment for offenders in the child right law.
"As such, when the bill is passed, anyone caught would remain behind bars for life."
He added that the law also criminalise child trafficking, child labour, street hawking, and begging, which are common practices in the state.
"Similarly, exposing children to obscene materials like phonographic content has also been criminalised.
"Offenders would be imprisoned or made to pay fine of N500, 000 for individuals and one to five million for companies, plus a two-year ban.
"The proposed law also de-emphasise detaining or locking up children for juvenile offences, having realised that detention do not help the children in anyway.
"What the law proposed in place of detention is community service, which in all sense could instill some level of discipline in juvenile offenders.
"Education was also covered in the law, making it mandatory for every child to acquire basic education," the official added.
Samson also said that the state government would be deeply involved in issues bordering on welfare and development of children.
According to him, based on the proposed law, the government would take away children from parents, caregivers, or guardian who failed to properly cater for children under them.
He added that guidelines for fostering and adoption of children was provided in the bill, for people who wish to adopt or foster a child.
NAN reports that the UNICEF, in conjunction with ministries, departments and agencies concerned with children, had in 2015 held series of meetings to push for the domestication of the Child Right Act in the state.
Key stakeholders in the various meetings, including the Jama'atu Nasril Islam (JNI) and Christian Association of Nigeria (CAN), produced the redrafted law which was vetted by the Justice ministry.