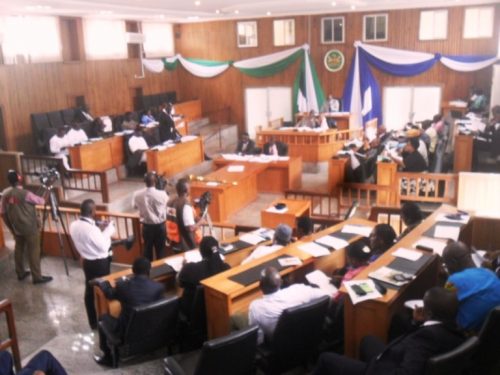 The Cross River House of Assembly (CRHA) on Tuesday assured operators in the transport sector that it was working on modalities to end multiple taxation in the sector in the state.
Mr John Lebo, Speaker of the Assembly, gave the assurance in Calabar when members of the state Commercial Drivers Association paid him a courtesy visit.
"We are working on modalities to resolve the issue of multiple taxation in the system," he said.
The speaker said that government was aware of issues raised by the association, assuring them that the Local Government Harmonised Levy Bill would address their fears.
"This bill will allow the transport system reform to address all attendant issues," Lebo said.
He said that the House would soon constitute a committee on transport which would handle all issues relating to transportation adequately.
The speaker commended the association for coming to interface with the assembly, promising that the issue of insurance and mobile court would also be addressed.
Earlier, Mr Thomas Okon, Chairman of the association, said that their visit was to intimate the speaker with the problems being faced by its members in the transportation sector in the state.
Okon said some government agencies in the sector were not acting in accordance with the laws establishing them, thereby causing conflict within the system.
He urged the house to call such agencies to order.
The chairman also appealed to the government to permit taxis with the state colour to gain access into government offices.