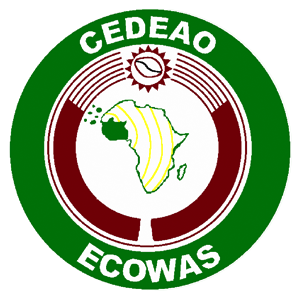 The Inter-Governmental Action Group against Money Laundering and Terrorism Financing in West Africa(GIABA), on Tuesday, sought more support from the Lagos State Police Command in fighting money laundering and terrorism financing.
GIABA is an institution of the Economic Community of West African States (ECOWAS) responsible for facilitating the adoption and implementation of Anti-Money Laundering (AML) and Counter-Financing of Terrorism (CFT) in West Africa.
GIABA's Information Manager in Nigeria, Mr Timothy Melaye, sought the support in Lagos when he led a team from the organisation to the Office of the Lagos State Police Commissioner, Mr Fatai Owoseni.
Melaye said his team was on an advocacy visit to sensitise the Commissioner on the command's expected involvement in fighting against the criminal acts.
"We strongly believe that the Lagos State Police Command has the responsibility of preparing adequate prosecution of those arrested for money laundering and terrorism financing.
"Especially now that another round of Mutual Evaluation would be carried out in 2017, we would need the support of the police.
"This is to ensure that to ensure that those who launder the proceeds of crime in our society do not go free," he said.
The GIABA representative in Nigeria said that it was imperative for all security agencies to be actively involved in the fight so that Nigeria would not again be sanctioned or blacklisted.
He said that Nigeria was under sanction for few years in the past until the sanction was lifted.
The Lagos State Police Commissioner, Mr Fatai Owoseni, assured GIABA of his command's readiness to work closely with it in the discharge of its assignment.
Owoseni, who noted that Nigeria was not good in keeping data, added that there was also the problem of people's unwillingness to give information or share their experiences in the country.
"When you require our support, be sure that we would activate such for you. We know the importance of what GIABA is doing," he said.
The commissioner said that the police had embarked on the re-orientation of its personnel for efficient services and prompt responses to the public needs.
He said that his command had since July 2015, when he assumed office, till date, trained 1,700 policemen and women on ethical behavior, development technology, as well as developing modules for senior officers.
Owoseni said that the command would train and re-orientate more policemen and women in the state in different areas that would enhance their operations.