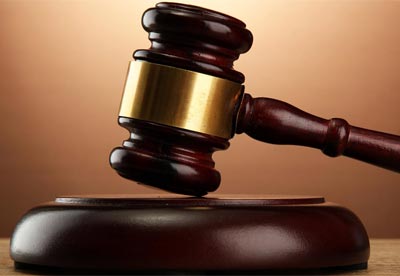 After 27 years of nuptial bliss, a man, Atoyebi Lawal, on Tuesday pleaded with an Agege Customary Court in Lagos to dissolve his marriage, citing threat to life.
Lawal, a resident of Desalu Street, Ebute Meta, Lagos, alleged that his wife, Seyi, was destructive, troublesome and that she had been threatening his life.
"Whenever I return home from work, my wife does not give me peace of mind; she accuses me of dating many women.
"She gets angry easily for no just cause and become violent to the point of destroying things at home.
"There was a day I got back home late from work, out of anger, my wife destroyed my official car and our television," Atoyebi told the court.
According to the petitioner, he has developed high blood pressure and falling sick which has affected his job.
Atoyebi, a father of two, said the wife had threatened his life on several occasions.
"She destroyed three of my cars due to her constant violent behaviours and has beaten me on different occasions causing me grievous bodily harm," he said, urging the court to dissolve the union.
The respondent, however, denied the allegations and urged the court not to dissolve the marriage.
She alleged that her husband had been dating women and that he was irresponsible.
"Whenever he said he was travelling on official duties, he goes to his girl friend's house for weeks.
"My husband beats me whenever I advise him to stop flirting around and take responsibility for his family."
She said the petitioner wanted a divorce because she started a building project without his knowledge.
Seyi, therefore, urged the court not to dissolve the marriage because of their children.
The President of the court, Mr Philip Williams, adjourned the case to Sept. 29.