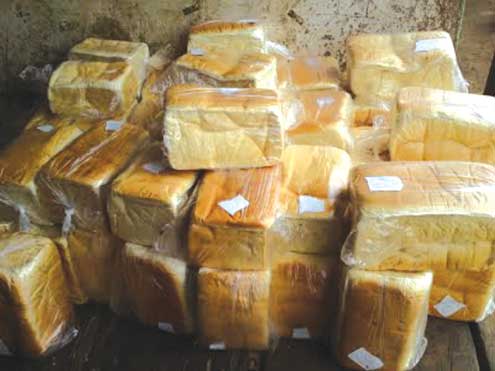 Residents of Hadejia in Jigawa have expressed concern over hike in prices of bread, in spite of increasing demand for it in the area.
The prices of bread had gone up by about 30 percent in the past few months.
A medium loaf of bread was sold at N270 as against its old price of N200, while a small size loaf costs N150, as against its previous price of N100.
A cross section of the residents told NAN that the trend was causing large dents in their pockets.
Alhaji Musa Muhammad said that bread was now beyond the reach of the ordinary man in view of its high cost.
Muhammad said he now spent N500 to buy bread on a daily basis to meet his domestic needs.
"I spend N500 on bread, excluding other expenses for ingredients needed for breakfast.
"This is unlike in the past when a bread worth of N300 is enough to meet the needs of my family," he said.
Another resident, Hamisu Garba, said that he dropped bread out of his shopping list due to its exorbitant price.
Garba said that he now preferred baked beans and fried yam, which were cheaper compared to bread.
A bakery manager, Kamilu Danladi, attributed the hike in bread prices to high cost of flour and other ingredients.
Danladi explained that prices of flour and sugar had increased to about N16,000 per bag, as against N6,000 and 8,500, respectively.