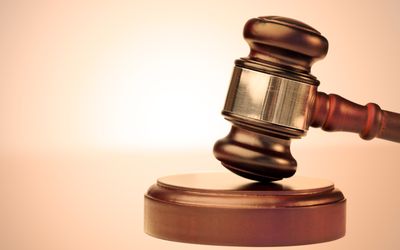 Mr Ademola Odunade, the President of a Mapo Customary Court in Ibadan, on Wednesday, dissolved a 23-year-old marriage between Rukayat and her husband Dauda Adebayo, over incessant battery.
Odunade held that the union between Rukayat and Adebayo was dissolved in the interest of peace.
He awarded custody of the couple's last three children to Rukayat and directed Adebayo to pay a monthly feeding allowance of N10,000 for the upkeep of the children.
Rukayat had told the court that her husband, Adebayo usually turned her mother into a punching bag anytime he had the opportunity to do so.
"My lord, for many years now, my husband, Adebayo, beats the hell out of my mother if there is any minor disagreement between Adebayo and I.
"In the process of venting his anger on me through regular assault, he also beats my mother not minding her status.
"In fact, if I manage to escape, he follows me anywhere and even beats those that offer me refuge.
"Worst still my lord, Adebayo also beats me during pregnancy period and does not spare the children either, raining deafening curses on us.
"He has inflicted various degrees of mental and physical injuries on me.
"I also urge this court to help me retrieve my N50,000 from him.
"Adebayo is such an irresponsible husband. He does not cater to the children and I," Rukayat, further told the court.
Adebayo, however, denied all the allegations levelled against him.
"My lord, Rukayat is merely looking for an excuse to back out so as to cover up her adulterous act.
"The last child she had under my roof does not belong to me.
"Even her first child told me that his mother had a concubine who sleeps with her.
"I have no reason to beat her mother and I don't lay my hands on Rukayat herself even though we sometimes had misunderstandings.
"My lord, I borrowed N50,000 from her and I have since refunded N45,000 but for the dwindling economy, I would have completed the remaining N5,000.
"Rukayat is such an unfaithful and greedy wife. When things were rosy for me, she was happy but, in times of hardship, she cannot endure," Adebayo stated before the court.