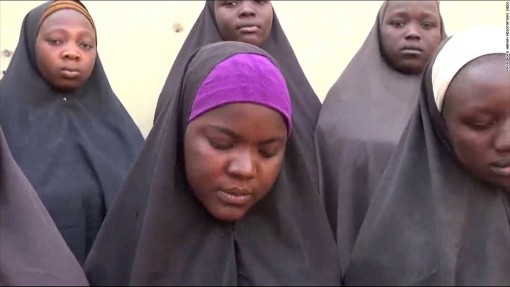 A socio-cultural group under the aegis of Kubaku Area Development Association has commended the willingness of the federal government to dialogue with Boko Haram insurgents on the release of the Chibok girls.
The National Secretary of the association, Mr Muhammad Askira, gave the commendation on Wednesday in Maiduguri in an interview with the News Agency of Nigeria (NAN).
Kubaku is the umbrella body of the various communities in Chibok.
The communities include: Ymir Ali, Njoma, Gwandan Rimirgu, Mikabu as well as Chanchan Bulguma in Askira Uba axis of southern Borno.
Askira said that the hope of the parents to reunite with their children was redeemed following the pronouncement of the federal government to negotiate with Boko Haram.
He said: "it is the obligation of the federal government to use every available opportunity to secure the rescue of our daughters.
"If the Boko Haram leaders are sincere with what they have said, we believe our girls would be rescued.
"We are forever indebted and grateful to President Muhammadu Buhari for his empathy, commitment and political will in the fight against the insurgency.
"It was due to his efforts and that of his service chiefs that one of our daughters was rescued, unlike the past government which deliberately ignored and refused to do anything to rescue our girls.
"We commend the military in doing a very good job in rooting out the insurgents from their hideouts.
"We have the hope that sooner or later, our girls would be released and they will reunite with their families."