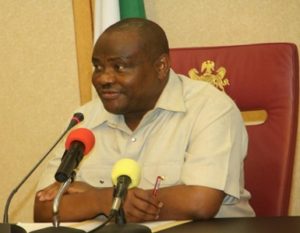 The Rivers Government says it has no regrets initiating the ongoing amnesty programme for repentant cultists and criminals in the state.
The Deputy Governor, Dr Ipalibo Banigo, told newsmen in Port Harcourt on Wednesday that the programme was in line with the peace initiative of the state government.
The amnesty programme came under attack recently when some analysts described it as a measure to shield supporters of the state government.
The analysts asked the government to make public arms recovered from the allegedly repentant criminals to boost confidence in the process.
Banigo, however, said that the state government would not give cash to those enlisting in the programme.
He assured that government would provide responsible rehabilitation that would integrate them back into society.
She said that the essence of the programme was to ensure that the state became peaceful and safe for both residents and investors.
"We have no plan to give cash to anybody; our intention is to provide sustainable rehabilitation for them.
"To say that steps to put repentant criminals on the right path are wrong means a clear case of lack of understanding of the dynamics of peacebuilding," she said.
The deputy governor further said that government was already implementing an economic empowerment programme aimed at empowering Rivers youth for self-reliance.
Banigo said that the government had shown reasonable concern toward stamping out cultism, crime and violence in the state.
"Shortly after being sworn in, Gov. Nyesom Wike signed into law the Rivers State Kidnap Prohibition Amendment Law 2015 and led Security Agents to demolish some criminal hideouts in the state," she said.