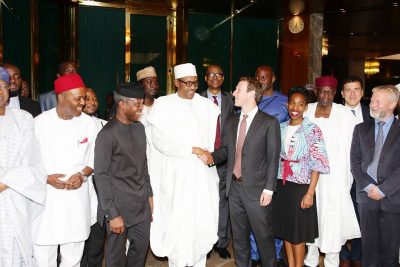 Following criticisms that he did not meet any political leader during his two-day visit to Nigeria, Facebook founder, Mark Zuckerberg, early Friday took the first flight available to Nigeria from Kenya to meet President Muhammadu Buhari at Aso Rock.
Zuckerberg who left Lagos for Nairobi on Thursday was criticized in the social media for shunning the government of Nigeria during his visit to the country. The Facebook founder only met with bloggers software developer and entertainers while in Lagos. He arrived Lagos on Tuesday unannounced and left for Kenya quietly on Thursday.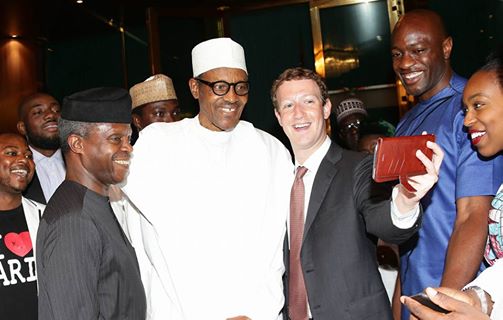 But on getting to Kenya, he met a minister of the government. This did not go down well with many of his Nigerian audience who felt slighted.
On arriving Abuja, Zuckerberg was ushered in to meet President Muhammadu Buhari, Vice President Yemi Osinbajo and other ministers at the Presidential Villa.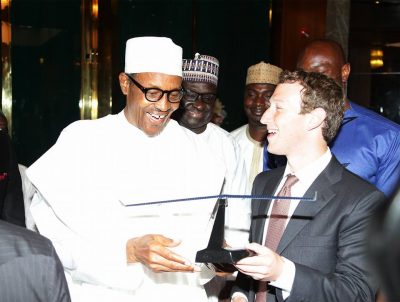 The Facebook founder later took photographs with the president and others.
Sources at Aso Rock said he is presently holding a closed-door meeting with Buhari.