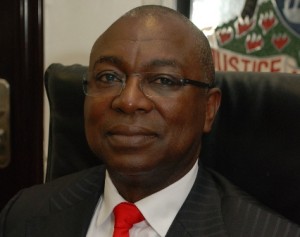 The Lagos State Ministry of Transportation and the Federal Road Safety Corp (FRSC) are poised to undertake joint monitoring across the state to reduce road carnage arising from the current traffic flow pattern, especially at the Toll Gate/7-up area of Lagos, Southwest Nigeria.
The joint action plan to deal with incidences in the area was hatched and unfolded over the weekend when the Unit Commander of Ojota Unit of FRSC, Kehinde Hamzat paid a courtesy call on the Commissioner for Transportation, Dr. Dayo Mobereola in Ikeja.
The commissioner, who observed that the essence of collaboration was to protect lives explained that the joint action and synergy between agencies of the the tiers of government would ensure commuters safety and assist in the realization of the goals of each tier.
He decried the continued loading and off-loading of passengers at inappropriate places and filling stations, especially at Ojota despite the existence of appropriate motor parks.
Mobereola also noted that the approval to construct a new pedestrian bridge by the Lagos State Government would not only enhance safety of those crossing at Ojota but also boost travel time for vehicles.
Earlier, Assistant Corps Commander, Kehinde Hamzat of the Ojota Unit Command had intimated the commissioner of the situation of accidents around the axis, saying that crashes were becoming rampant due to open drains and the pattern of utilization of the two u- turns at the 7-up area.
Describing the commitment of the state government as commendable, Hamzat noted that the various development, which could be traced to the traffic summit showed that the State was committed to building its economy and ensuring safety.