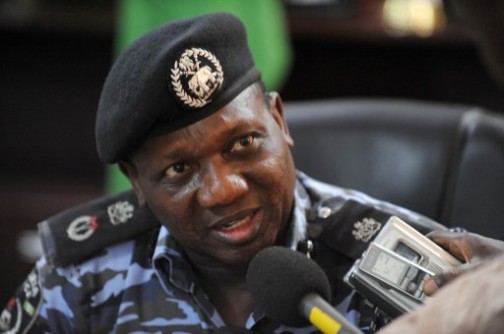 A 19-year old man in the northern Nigerian state of Bauchi says his eyes were removed by people who wanted to use them for ritual purposes.
Human body parts for use in suspected witchcraft or for charms are mostly taken from children in Nigeria – it is not often that an adult falls victim.
Hussain Emmanuel, who is being treated in hospital in Bauchi city, says the attack happened two weeks ago in his village in the remote Tafawa Balewa area.
He said he was lured by two acquaintances in Marti village to a nearby river to go swimming.
Mr Emmanuel, a self-employed motorbike mechanic, said he was hanging out with the two men because one of them had promised him a job in southern Nigeria.
But when they got to the river they attacked him, attempted to strangle him with a chain and knocked him unconscious.
When he woke up, he couldn't see and began screaming until he was rescued by some passers-by who found both his eyes were missing.
Police say they are investigating the case, and have not commented on the motive of the two suspects who have yet to be apprehended.
BBC