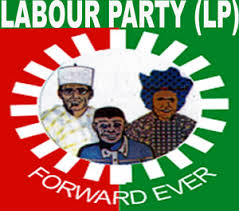 Mr Taye Adeuti, on Saturday, emerged as the governorship candidate of the Labour Party (LP) for the Nov. 26 governorship election in Ondo State.
Adeuti emerged with unanimous voice votes after the second aspirant, Mr Gbenga Ojo, withdrew his candidacy when both men were nominated as aspirants for the primary election.
Adeuti, 63, from Idanre Local Government Area, is an economist and marketer with a Masters degree in Business Administration.
In his acceptance speech, Adeuti thanked the party members and the chairman of Congress Committee for finding him worthy to carry the flag of the party in the forthcoming gubernatorial election.
"I will do my best, we all want to work for the development of our state, and I am very happy to lead this famous party, our goal is November 26.
"Ondo is an enlightened State with educated people, so the development of this state is my major project and we shall achieve it together," he said.
Earlier, the State Chairman of LP, Mr Wale Gbakinro, said the primary election was being conducted in line with the article 28, sub-section 3 of the party's constitution.
Gbakinro also said that the primary was conducted with INEC guidelines and directives.
He implored the two aspirants to accept the outcome of the primary as decided by the delegates and exhibit sportsmanship towards each other.
Addressing newsmen, Mr Ladi Iliya, Chairperson, LP Primary Electoral Committee, urged the candidate to always include women and youths in his programmes as they form the majority of the electorate.
Iliya, also the Deputy National Chairman of the party, said the doors are wide open for any member who defected and wanted to return to the party.
Also addressing newsmen, Mr Gbenga Ojo, said his decision to withdraw his candidacy was based on past experiences.
"I withdrew my candidacy after wide consultation with the party leadership.
"I also realised that since it is only two of us, it would be good if I stepped down for my co-aspirant in the interest of peace," he said.