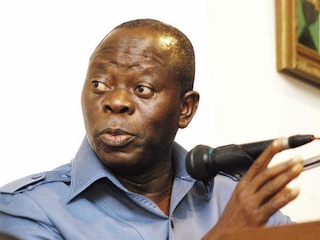 Five hundred men and women are to benefit from a free medical treatment sponsored by Yakson Initiative Organisation in conjunction with Shifaah Foundation.
The founder of the organisation, Dr Yakubu Musa, made this known at the inauguration held at the Otaru palace in Auchi, Etsako-West Local Government Area of Edo on Saturday.
Musa said the organisation was offering free screening for patients with diabetics, hypertension, sugar test, high blood pressure test, HIV test and people with eye problems.
He added that those treated would be given free drugs.
"We are collaborating with Shifaah Foundation to organise this one-day programme; we are targeting 500 vulnerable men and women to benefit from this gesture.
"We will also be offering free drugs to patients," Musa said.
Musa said the programme was initiated to provide medical treatment and counselling for age-related ailments like diabetes, hypertension, high blood pressure, dental treatment, eye problems and general consultation.
"The motive is to help the indigent people in the rural communities and the poor who cannot afford to seek medical attention," he said.
According to him, the decision to embark on free medical care is due to his passion for humanity service and to assist the people of his community, who couldn't access medical care.
"This initiative came up because l should contribute my quota by bringing health closer to my people and creating awareness on the need for them to be healthy.
"So, it is my duty to organise such programme and it is not the first and it is not going to be the last.
"I think my people are happy for it and I am happy as well," he said.
The Otaru of Auchi, Haliru Momoh, praised the organisation for the kind gesture and urged the residents to fully participate in the programme to ensure its success.
"I call on the people of the community to take advantage of the exercise and go for regular medical check-ups, if they must live long," he said.
One of the beneficiaries, Mrs Aminat Sule, commended the foundation for providing free medical treatment to under-privileged people.
"I came because of eye problem and was treated free of charge. I am very grateful to Yakson and Shifaah Foundation for this gesture.
"I urge other organisations and Non-Governmental organisations to emulate this kind gesture," she said.