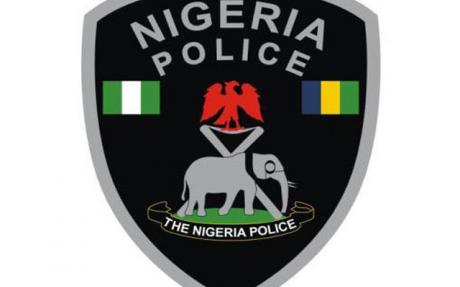 The Abia State Police Command have arrested two teenage girls identified as Esther Odum and Ebere Ejimadu for allegedly attempting to sell their unborn babies.
The state Commissioner of Police, CP, Mr. Leye Oyebade on Thursday paraded the teenagers before newsmen while saying they were arrested along with one Oluchi, the wife of the owner of the alleged baby factory where they planned to have the babies and later sell them.
Oyebade said, "The command got information that the suspect, Ifeanyi Agbasonu and his wife Oluchi, were operating a baby factory at No. 2 Bridget Road Aba.
"It was there that the two pregnant girls, Esther Odum and Ebere Ejimadu, were arrested."
Speaking to newsmen, Oluchi said she knew her husband to be a homeopathic medicine practitioner adding that she was surprised to see policemen at the medical centre.
"When I asked them their mission, they said I was under arrest. I asked why? They said I would know when I reach their station," Oluchi stated.
On their part, the girls, while denying the allegation, told newsmen there was a mix up somewhere.
They stressed that they went to the medicine home for treatment and had no connection with the allegation.
Ejimadu said, "I got there on Monday. I live with my aunt at Port Harcourt. The doctor in the hospital told me that I have infection and he said I was free to choose the kind of medicine I wanted to take.
"He said I should choose either orthodox or traditional. His wife advised me to choose traditional treatment. She said it would work better than orthodox medicine.
"My aunt said she had a doctor that specialised in treatment of infections. She took me there. I was supposed to stay there until Sunday.
"I was however arrested. He has even started administering the medicine on me," Ejimadu added.
Odum, an indigene of Imo State, admitted that she was pregnant, but denied nursing any idea to sell the baby after birth. Odum said: "I was introduced to Ifeanyi Agbasonu as a homeopathic doctor.
"I have not stayed there for long. I just arrived there. The place didn't look like a hospital to me. I came there on Wednesday and was arrested on Friday.
"When I got there on Wednesday, Ifeanyi told me that he is a homeopathic doctor, who specialized in the treatment of infections and wounds."