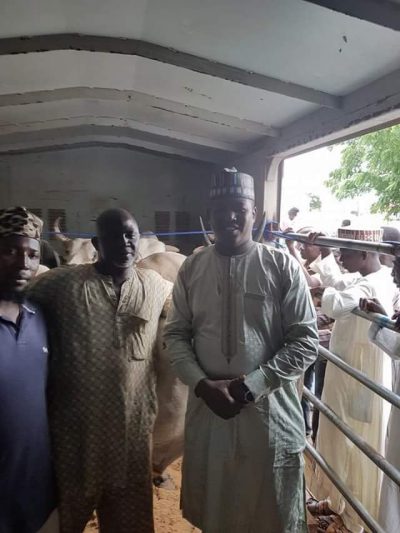 The Nigerian Incentive-Based Risk Sharing for Agricultural Lending (NIRSAL) says train carrying about 500 cows which left Gusau on Thursday arrived Oko-Oba, Lagos on Saturday hours ahead of schedule.
This information is contained in a statement issued by the organisation's Coordinator, Research and Strategy, Mr Bello Abba, on Saturday in Abuja.
The statement quoted the Managing Director, Mr Aliyu Abdulhameed as describing it as a pleasant surprise.
According to him, it is a good omen for the innovative project of moving cattle from the North to the South by rail.
"We are indeed happy to hear that the wagons had arrived ahead of schedule.
"We are very delighted that the historic train has arrived earlier than projected.
"It is a source of encouragement as we strive towards improving and deepening our Farm to Market Scheme," he said.
NIRSAL, two days ago in Gusau, launched the commencement of its National Farm to Market Scheme.
The scheme aims to provide low cost transport link between agricultural producers and consumers across the country with an initial focus on livestock movement from North to South by rail.
Under the scheme, NIRSAL has a mandate to de-risk and incentivize investment into verified impactful projects across the agricultural value chain.
It will provide bank guarantees for the financing of critical requirements involved in the movement of the cattle including logistics and equipment.
Connect Rail Services Ltd., a bulk freight and logistics service provider is the first technical partner on this aspect of the Farm to Market scheme.