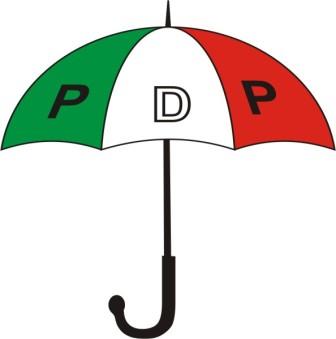 Internal squabbles have stalled the swearing-in of new ward officials of the Peoples Democratic Party (PDP) in Kaura Local Government, Kaduna State.
The officials were to be inaugurated this Monday in Kagoro, but the event was postponed indefinitely.
Mr Donatus Shemang, Chairman of the party in the state told members who had converged for the event, that the postponement was inevitable to guard against any breach of the peace.
He said supporters of some candidates in Kaura and Bondong wards had threatened to disrupt the event, should it hold.
The chairman appealed to all PDP members in the area to accept the postponement in good faith, assuring that the leadership of the party would reconcile the aggrieved groups.
In a remark, the State Assistant Secretary, Mr Samson Sheyin, who represented the State Chairman of the party, Mr Felix Hassan Hyet, advised the members to reconcile, saying that the party will not be built on factions.
He said it was important to unite so as to present a common front in dealing with the ruing APC in the state.