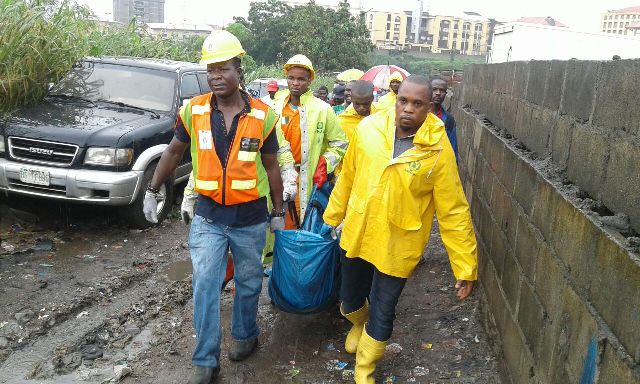 A mudslide collapsed on shanties at Agindingbi area of Lagos on Tuesday killing a 16-year old girl who just wedded 10 days ago.
Spokesperson, National Emergency Management Agency, NEMA, Ibrahim Farinloye told PM News that the mudslide collapsed on shanties in the area and that the victim, Mrs Faisa Muhammed just married ten days ago before the mudslide incident.
He said Muhammed, about 16 years old lived with her newly wedded husband and her mother in one of the shanties in the area.
Lagos State Commissioner for Environment, Dr. Babatunde Adejare has ordered squatters living in the shanties around Amara-Olu community to vacate the area immediately.
Adejare, who was at the scene of the tragedy said government could no longer condone lawlessness and would not watch while people kept on dying due to avoidable disasters.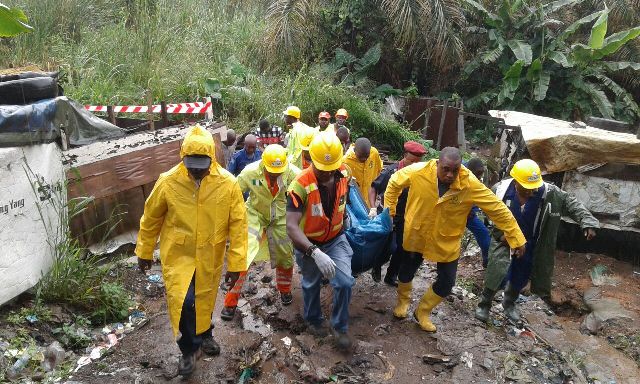 Confirming the incident, the General Manager of the Lagos State Emergency Management Agency (LASEMA), Mr. Michael Akindele said others who sustained injuries among those who lived in the shanties were immediately taken to an undisclosed hospital for treatment.
He described the area where the incident occurred as a wetland which was not meant for habitation in the first place.
Michael Akindele also disclosed that residents of other nearby houses were immediately evacuated to safety.
Akindele said the scene of the incident was also close to a canal which had earlier been identified as a flashpoint.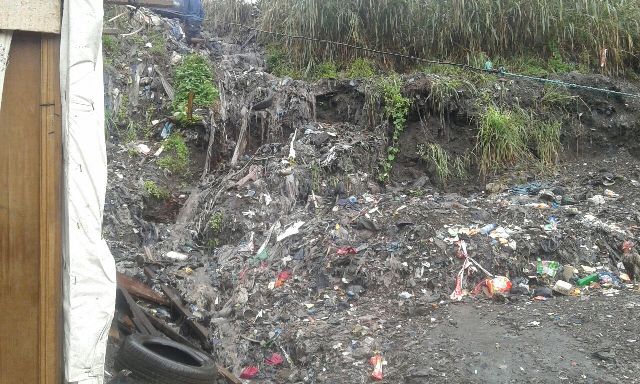 According to him, the agency received a distress call through the emergency toll free line 112/767 at about 10.54 am on Tuesday of a report of mudslide on illegal shanties around Kuata area by Amara Olu Street, Mechanic Village Agidingbi, ikeja.
"Three persons were discovered trapped under the mud. The agency's Emergency Response Team, ERT were able to rescue two people ( a male and a female) while one adult female lost her life and the dead was recovered by the ERT.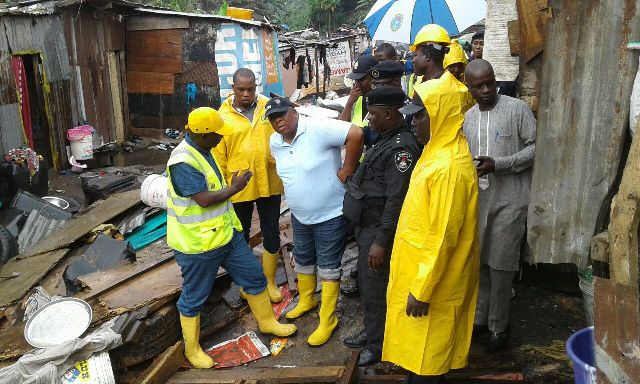 "The agency's ERT and men of the Nigerian Police from Alausa Division, RRS and the Nigerian Security and Civil Defence Corps, LASAMBUS, NEMA, were on ground for the recovery operation," he said.
He further noted that the state government had been sensitizing people staying in flood-prone and wet land areas to vacate to avert loss of lives, especially during this raining season.
-Kazeem Ugbodaga