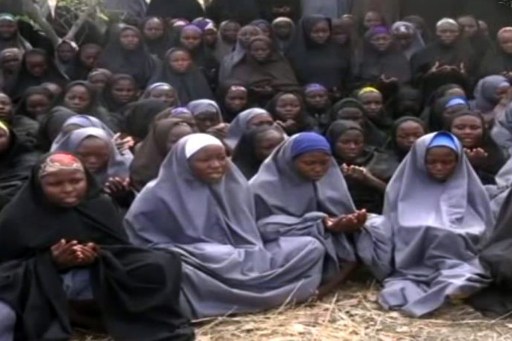 A don, Prof. Saleh Dauda, says he supports the idea being canvassed that the Federal Government should swap detained Boko Haram insurgents with abducted Chibok School Girls.
Dauda, of the Department of Political Science and International Relations, University of Abuja, Dauda, said this in an interview with the News Agency of Nigeria (NAN) in Abuja on Thursday.
According to him, the idea is a welcome development, if it will guarantee the release of the girls.
He spoke in reaction to reports that the 'Bring Back Our Girls' campaigners were denied access to the Presidential Villa by security operatives on Tuesday.
According to him, the blockage of the campaigners is a violation of freedom of association and protest enshrined in any democratic government.
He, however, commended the campaigners for their steadfastness in keeping hope alive and putting the government on its toes to ensure that the abducted school girls were rescued.
"The 'Bring Back Our Girls' campaign cannot be a scam at this time because the parents of the girls have been identified.
"There are evidences that these girls were abducted by insurgents for about two years now and it cannot be a scam.
"We should not trivialize the serious issue by calling it a scam," he said.