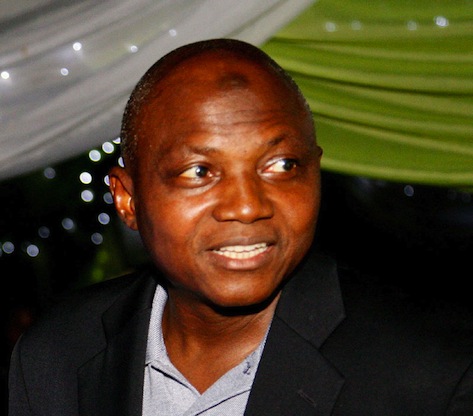 Growth Enhancement Scheme Agro dealers Association of Nigeria (GESAAN) has faulted the claim of spokesman of the presidency, Shehu Garba, that N65b owed the Agro dealers, who supplied fertilizers to the Nigerian farmers, by the Jonathan administration has been paid by the Buhari's administration.
The association said that only N25b was paid not N65b as claimed by the presidency.
The Southwest chairman of the association, Otunba Ayodeji Babawibe said he was surprised reading it in the newspapers a statement credited to Shehu Garba that the N65b federal government owed the Agro dealers across Nigeria has been paid.
He said only N25b was paid out of the N65b federal government owed them.
He pointed out that banks that financed GES,on reading the statement made by the spokesman of government, had started disturbing them for the payment of loans that the Agro dealers took from them to finance the GES.
According to Babawibe, "we are surprised reading it on the pages of newspapers that federal government has offset the debt of N65b owed us. What was actually paid to Agro dealers was N25b out of the N65b federal government owed us not N65b as claimed by Shehu Garba.
Babawibe said Shehu Garba needs to relate well with Agriculture Minister, Chief Audu Ogbeh, before issuing statement on issue he didn't know much about because Audu Ogbeh has once told Nigerians that only N25b was paid to the Agro dealers and that federal government is making moves to settle the remaining debts