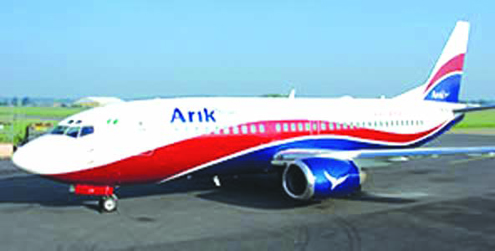 Passengers of Arik Airline are stranded across different airports in the country as a result of suspension of operations by the company.
An official at the Murtala Muhammed International Airport confirmed this to journalists saying none of the company's flight had taken off as at 4:15pm on Tuesday.
"Passengers are stranded at the airport now. The situation is even better because today is a public holiday," he said.
"We don't know what will happen by tomorrow."
The development comes barely a week after Joseph Arumemi-Ikhide, chairman of Arik Air, said surviving airlines were only doing national service.
Arumemi-Ikhide said the policies of the Central Bank of Nigeria (CBN) do not favour local airlines.
Aero Contractors and FirstNation suspended operations two weeks ago.
Leadership Newspaper