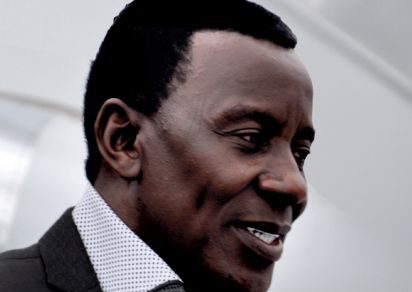 The Federal High Court, Abuja, has declared as unlawful, the arrest and continued detention of retired Air Commodore Umar Mohammed, a member of the Presidential team investigating the arms deal in the country.
The judge, Justice Nnamdi Dimgba, made the declaration on Wednesday when he delivered a judgment in a suit filed by Emeka Ohazurike and 19 others.
Dimgba said that the continued detention of Mohammed by the DSS, even after he had perfected his bail conditions was illegal.
He said that if the DSS continued to detain Mohammed even after the court had signed for his release, it would be an assault on the judiciary which is the third arm of government.
The judge held that his detention was unlawful and asked the counsel to the DSS, Mr Shimana Adzer, to convey the message.
Dimgba, however, said that the issue of money and an apology were personal, adding that since he was sure Mohammed did not authorise the suit, he could not grants such reliefs.
The judge had berated the DSS for refusing to produce Mohammed in court following a court order when he was arrested on June 19.
Ohazurike and his group sued the Department of State Services (DSS) for alleged violation of the fundamental human rights of Mohammed.
Some of the reliefs sought, included that the court should declare that the arrest and detention of Mohammed was unlawful, unconstitutional, malicious and an abuse of his rights to human dignity.
They also wanted the court to order the DSS to pay N500 million damages to Mohammed as well as publish an apology to him in at least two national newspapers.
The group, who said they were acting on behalf of Mohammed as human rights activist, also sought an order directing the DSS to release the defendant.
The DSS had arraigned Mohammed over allegations of money laundering, possession of fire arms and violation of Official Secret Act.
Mohammed had pleaded not guilty to the charges and was admitted to bail in the sum of N100 million.