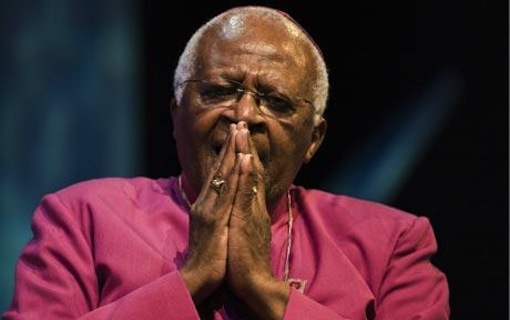 South Africa's Archbishop Desmond Tutu has been discharged from hospital in Cape Town after a three-week stay.
The outspoken 84-year-old anti-apartheid cleric was admitted for treatment to bring a recurring infection under control.
Last week he underwent a minor surgical procedure to address the cause of the infection.
A family statement gave his wife's reaction.
BBC News reports that Mrs Leah Tutu said she was overjoyed to welcome her husband home, and promised she'd be doing everything within her power to nurture him back to full health."
Archbishop Tutu, who retired from public life in 2011, was awarded the Nobel Peace Prize in 1984 for his fight against white-minority rule.

Load more