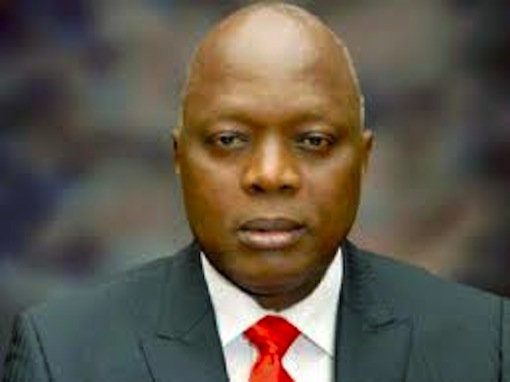 The Deputy Governor of Edo State, Dr Pius Odubu has denied having an altercation with the Governor, Comrade Adams Oshiomhole, over the shift in the Governorship election from September 10 to September 28.
In a statement, the Deputy Governor's Chief Press Secretary, Mr Kelly Odaro, said: "Our attention has been drawn to the falsehood being circulated by some disgruntled elements on the social media, especially by one Ugiagbe Josh Eseiwi that the Deputy Governor, Rt. Hon. Dr Pius Odubu is at war with his boss, Governor Adams Oshiomhole, over the shift in date of the Edo Gubernatorial Election.
"The said post even went further to suggest that the Deputy Governor had an altercation with the Governor to the extent that the Governor directed his security details to walk his Deputy out of his (Governor's) office.
"This statement is entirely false, a figment of the authors' imagination and a desperate and continuous move to drive a wedge between the Governor and his deputy.
"For emphasis' sake, Dr Pius Odubu is a perfect gentleman who is imbued with the principles of honesty, integrity, respect for authority and above all the fear of God."
The statement said the Edo State Government and Oshiomhole had no power to fix, regulate or shift elections as being canvassed by the authors of this falsehood as it is the sole responsibility of INEC to regulate and conduct elections in Nigeria.
The statement urged the Edo people to disregard this post as Oshiomhole and Dr Odubu would continue to enjoy a harmonious relationship.
"Dr Odubu and his supporters have put the issue of the APC Primaries behind them. He is currently mobilising his supporters across the state to campaign and vote en masse for the APC candidate, Mr Godwin Obaseki," it said.