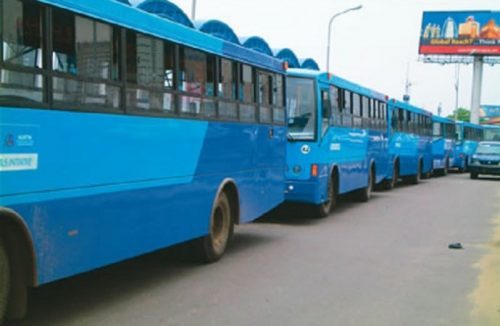 An operator of Lagos State Bus Rapid Transit (BRT) scheme, Primero Transport Services, has recorded first road traffic crash on its night service.
The lone accident which occurred at 3 a.m. involved the company's blue-painted bus coded 405, with registration number EPE-97-XR.
The bus was headed for Tafawa Balewa Square (TBS) when it skidded off the outbound lane at Owode-Elede, less than 100 metres from Mile 12 market in Ikorodu.
Most occupants of the bus were the company's bus drivers, popularly called busmen, who were to resume work.
Mr Fola Tinubu, the Managing Director of the transport company, disclosed that no life was lost in the incident.
He said that the company would not rest on its oars to provide quality transport services for the public.
"It was an accident and accidents can happen anytime but that will not stop us from our focus of delivering quality night and day service for the people.
"We are committed to the night service and we will continue to provide world class services for our commuters and the public.
"We are still collating more information on the circumstances that led to the incident.
"We are grateful to God that nobody was either injured or lost their lives.
"It is the property that is damaged and the bus involved was not that damaged; it has been removed and we will take it for repair after assessment.''
Primero, which began operations in November 2015, has 434 buses in its fleet and more than 2,000 staff.