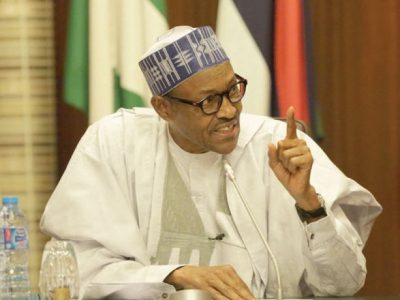 Corruption is the opposite of integrity. Corruption is the greatest enemy to human existence and the level of corruption today in the whole world not only in Nigeria is turning everything from order to disorder, from normal to abnormal. It is indeed the havoc of corruption, a situation in which there is a lot of damage, destruction and confusion as a result of enormous corruption existing among us. There is an atom of corruption in every sector, trade and all affairs of life today. Therefore fighting corruption should not just be limited to the noticeable shortcoming in the running of our executive, legislative arms of government and judiciary only but should include sharp practices across all sectors: the civil society organizations, private individuals, private business houses, academic institutions, the media and most importantly religious organizations etc.
There is need to raise a greater awareness on the evil effects of corruption in our country. When organized crime and other illegal activities flourish in any country, basic public functions are eroded and the quality of life of the people reduced. Corruption will always destabilize economic system, improverish the people and deprives us of good governance. It is an economic road block to the nation building. It will always slow down development in our country. Corruption causes instability and insurgency in our country. It promotes crimes, that gives birth to kidnapping, armed robbery, smuggling, trafficking, tax evasion and counterfeiting etc. It undermines democracy, good governance and human right. It diverts funds meant for the public and for the provision of services. It weakens the safety and security structures of our country.
The level of corruption in our country is a pitiable and sorrowful situation. We all know that the consequence of corruption is the distortion of government expenditure. And will always result to public money being wasted on what I will call "white elephant" projects instead of people-oriented services. And by so doing, more opportunities are presented for corrupt use or diversion of public funds. Where did the billions of Naira budgeted for public projects go, to the right hands or to the wrong ones. Even when many politicians and government officials have been publicly shown to have corruptly enriched themselves, they still manage to get away with all their loots, even gets another political appointment. This misappropriation of public fund must stop. Or don't we know that corruption is misappropriation of our wealth and abuse of power by the people in power and general extortion by the public and it triggers inflation which result to fall in the value of our money-Mr. Naira.
If we sincerely fight corruption and promote good governance which is crucial to developing an environment that facilitate political, economic and social development of our country, we will cry less. Corruption we know is the pivot on which every economic, political and social evil revolves. When one is fighting corruption corruptly, using the wrong method, corruption fights back. And that person at the end will be tagged a corrupted person. Also when you are fighting corruption and your target is your enemies and those who did not support your government, you end up being the enemy of the people yourself. And when the corrupted is talking about corruption, then we have to watch it. Even though sometimes it is better to use thief to catch the thief, all the same, both the caught and the catcher should face the law.
We must not fight corruption with corruption, if we do, corruption fights back. The only way out is attitudinal change, which must start from our leaders. To me, discipline is the antidote to corruption. Indiscipline is a very good delicacy for corruption. It gives right to impunity, impunity is the mother of corruption. Let us honestly and truly redesign our political and regulatory structures, only then can we reduce corruption and other anti-system players that encourage corrupt practices.
Please permit me to say that corruption will always be, do you know why? because the very institution that would have totally eradicate corruption is corrupted itself-Religion. The chairman of Cross River State Council of Traditional Rulers, HRH Emminent Etim Okon Edet at NTA Good morning Nigeria on 18th August 2015, said "The major problem we have in this country is Politics and Religion" But I am of the opinion that social, political and religious reforms will help reduce corruption. All the same, one day, corruption and its perpetrators will be put to rest. Amen.
Dr. Paul Ifeanyi Udensi 08023113064
[email protected]