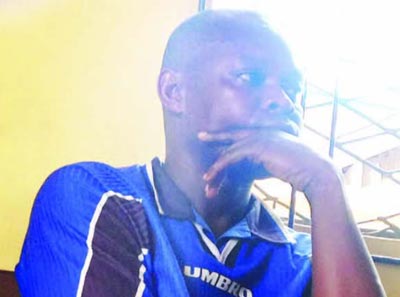 An Ota Chief Magistrates' Court in Ogun, on Monday, fixed Nov. 21 to hear an application by Joachim Iroko, challenging a charge preferred against him for naming his dog Buhari.
Iroko, 40, was arraigned on a one-count charge of naming his dog Buhari, and parading same at the Hausa section of the Ketere Market in Sango, Ogun, on Aug 22.
He had pleaded not guilty to the charge and was granted bail.
When the case was called before Chief Magistrate Bolaji Ojikutu, on Monday, Counsel to the accused, Mr Ebun-Olu Adegboruwa, informed the court that he had filed two applications to challenge the jurisdiction of the court.
He informed the court that the prosecution had declined service of the said applications in court, and had insisted that service be effected at his office.
Adegboruwa then urged the court to suspend the trial since the accused was challenging the jurisdiction of the court.
He also prayed the court to direct the prosecution to furnish the defence with the proof of evidence for the case.
After listening to arguments, the court fixed hearing of the application for Nov. 21, and also directed the prosecution to furnish defence counsel with the proof of evidence.
In the motion on notice dated Sept. 16, Iroko is seeking an order, quashing Charge No: 671C/2016 preferred against him, for want of jurisdiction.
He is also asking the court set down his application for preliminary hearing and stay further proceedings before the court, in Charge No. 671C/2016, pending the hearing and final determination of his application.
The applicant contended that the court lacked the jurisdiction to entertain and adjudicate on the charge.
He argues that the subject matter of the charge preferred against him, did not disclose a criminal offence in law for which the applicant could be put on trial.
He said that the court had the jurisdiction to quash a charge where there was no disclosure of an offence as the trial would amount to an abuse of the process of the court.
The applicant noted that he possessed the legal right to give his dog any name, adding that he habours no ulterior motives.
The case had been slated for Sept. 19.