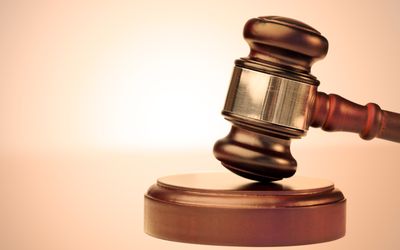 A 52-year-old man, Ige Aruya, will spend six years in prison for posing as a landlord to defraud a Nollywood actress of N820,200.
A Tinubu Chief Magistrates' Court, Lagos, presided over by Mrs Kikelomo Ayeye, sentenced Aruya after finding the convict guilty of a two-count charge of conspiracy and obtaining money under false pretences.
Ayeye said that all the evidence before the court showed without a doubt that Aruya was guilty of the charge and sentenced Aruya to prison with hard labour and without an option of fine.
"The Jeep found in the convict's possession should be sold at the rate of N820,200 and the money should be given to the complainant," she held.
The Prosecutor, Insp Nurudeen Thomas, had told the court that the accused and two others still at large committed the offences on Jan. 22, 2015 at Lekki, Lagos.
He said the trio collected N820, 200 from Tamara Eteimo, an actress, with a promise of leasing a self-contained apartment to her.
"The accused and his accomplice are in the business of defrauding innocent accommodation seekers in Lekki, Ajah and Surulere Areas of Lagos State.
"Aruya poses as the landlord, while his accomplices pose as the agents. They take people to unoccupied apartments claiming that it is for rent to defraud them.
"The accused is also facing similar charge at a Surulere Magistrates' Court, Lagos," Thomas said.
Thomas said the offences contravened sections 316 and 409 of the Criminal Law of Lagos State, 2011.