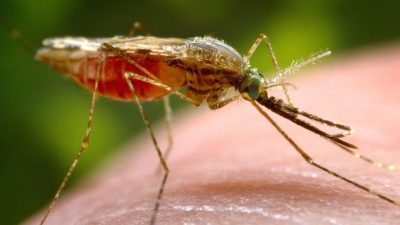 The Zamfara Government was partnering with international organisations in its malaria eradication programme, Alhaji Hamisu Dauran, the Project Manager, State Malaria Elimination Programme (SMEP) said.
Dauran told newsmen in Gusau on Wednesday that the organisations included Presidential Malaria Initiative (PMI), sponsored by U.S. President Barak Obama, Sustainable Health Initiative (SHI) sponsored by global funding, World Health Organisation (WHO) and Seasonal Malaria Control (SMC).
He said that the partnership was part of the state government's commitment to eliminate malaria, noting that the state government was concerned about the increase of malaria-related deaths in the state.
He explained that "based on data we obtained from the public health centres across the state, malaria-related deaths has increased, especially among pregnant women and children under the age of five years.
"That is why we introduced programmes that will work hand in hand with Federal Government and relevant organisations to fight the disease."
While commenting on the recent intervention of Nigerian Inter-Faith-Action Association (NIFAA) in the fight against malaria in the state, the project manager said it was a welcome development.
He added that "involving traditional and religious leaders in malaria eradication will make changes because if we could remember, the same method was applied in polio eradication and we all know the successes recorded in that area.
"All we need is to cooperate with the government for the success of the programme."
The News Agency of Nigeria (NAN) recalls that the Nigerian Inter-Faith Action Association (NIFAA) had last week trained imams, pastors, traditional and community leaders, as well as the media on how to contribute in the fight against malaria in the state.