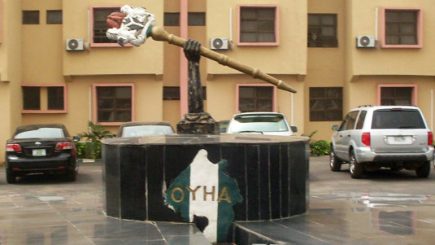 Mr Akinyemi Akinlabi, a chieftain of the All Progressives Congress (APC) in Oyo State has lauded the state assembly over the passage of the Local Government Amended Bill 2016.
Akinlabi, who gave the commendation in an interview with the News Agency of Nigeria (NAN) in Ibadan on Thursday, noted that the assembly had, by the action, shown it was much responsive to the people's demand.
NAN reports that the assembly had on Sept. 20 passed into law the amendment to the Oyo State Local Government Creation Law 2002.
The newly amended law would allow for the smooth creation of 35 new Local Council Development Areas (LCDAs) in the state.
"This action has established the responsiveness of the House to the demand of the people,'' he said.
He said that the assembly had also demonstrated that cordial relationship existed between the legislative and executive arms of government in the state.
Akinlabi stated that the tiers of government had proven to the people of the state that the focus and vision of late Alhaji Lam Adesina's administration remained relevant now and would continue to be so in years to come.
He urged both arms of government to respond promptly to the people's demand for local government election within the shortest possible time.