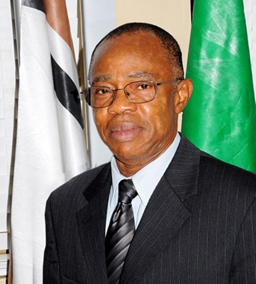 The President of Manufacturers Association of Nigeria (MAN), Dr. Frank Jacobs, said the economic recession has made many businesses to cut down its personnel profile to remain in the market.
Jacobs said this on Friday during the Association's 28th Annual General Meeting (AGM) in Awka which had "Manufacturing as the way forward in economic recession" as its theme.
Represented by Mrs. Ekama Akpan, the National Vice President of MAN's Eastern zone, Jacobs said the lack of power supply, scarcity of foreign exchange and devaluation of the Naira had affected many businesses.
He said it was essential to encourage investors into manufacturing and processing of raw materials, in order to escape the current economic
recession.
On his part, Dr. Ifediora Amobi, the Executive Director, Anambra State Investment Promotion and Protection Agency (ASSIPA), said recession was not like cancer, but like malaria, adding that "every country will have it and come out of it."
Amobi, who was the guest lecturer, said it was not only MAN that was feeling the crunch, describing recession as a global case at the moment, not only in Nigeria.
Chief Azubuike Okafor, the Chairman, Anambra, Ebonyi and Enugu wing of the Association said that in spite of the challenges, it was not a time to be despondent, rather, everyone should bond together and face the challenges with time-tested skills and resolve.
Okafor said that the power issue, scarcity of FOREX and devaluation of the Naira, had compounded and constrained the frequency of production, distribution, as well as exchange of goods and services in the country.
He, however, added that government at all levels must synergise with MAN to improve manufacturing in the country in order to create jobs for the teeming jobless youths.
The Anambra Governor, Chief Willie Obiano, appealed to MAN to partner with the state government in driving the economy of the state to greater heights.
Obiano, who was represented by the Permanent Secretary, Finance and Industry in the state, Mr Emenike Ezinando, said it was the reason why the government had put in place adequate security measures to protect manufacturers.