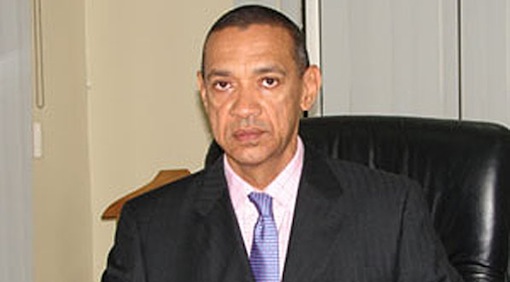 Sen. Ben Murray-Bruce, Chairman, Senate Committee on Privatisation, on Friday, backed the plan of the Federal Government to concession the four major airports in the country.
Murray-Bruce also said his committee was prepared to facilitate whatever laws were required to fast track the process.
He spoke at a Stakeholders' Conference on Privatisation/Concession of Nigerian Airports organised by CheckinNigeria, an aviation and travel consulting firm, in Lagos.
The government had indicated interest to concession the Lagos, Abuja, Kano and Port Harcourt Airports, towards increasing their capacity and efficiency.
The senator said: "As I speak to you today, all the nations with thriving aviation industries and the best and most successful airports are nations that have privatised their aviation industry and their airports.
"My committee is prepared to facilitate whatever laws are required to fast-track the privatisation of our airports.
"We are also determined to ensure that Nigeria's privatisation laws have irrevocable and irreversibility clause, so that no new government can just come in and reverse what the previous government did with the strike of a pen."
According to him, Nigeria cannot make progress if the privatisation exercise is in jeopardy every time there is change of government.
He said that local and international investors must be made to have confidence in the system.
"It is my job and the job of the Senate Privatisation Committee to ensure Nigeria has good, practical and workable laws for the advancement of her national economic interests.
"We are committed to this task as well as to oversight duties for the purpose of ensuring that what needs to be done ends up being done," Murray-Bruce said.
The lawmaker also urged the government to find an urgent solution to the challenges in the aviation industry.
"The alarming rate at which airlines are either failing or leaving Nigeria must be halted.
"If people cannot move from point A to point B quickly, business will suffer, the economy will not improve, and the recession will last longer. This is an emergency!
"I urge the government to take firm action to save our aviation industry; help them with soft loans, reduce their taxes.
"Government officials should patronise domestic airlines rather than foreign airlines. Help them secure insurance.
"But above all, we must do something to intervene before we all have no choice than to drive from place to place."
Also speaking, Dr Harold Demuren, former Director General, Nigerian Civil Aviation Authority (NCAA) advocated good corporate governance, transparency and reduction of government interference in the activities of the aviation agencies.
Demuren said that though concessioning of the airports was a good development, the failure of government to honour previous concession agreements had led to unending court cases in the sector.
"My advice is that government must review all existing issues and litigations which arose from previous concessions before getting into another concession agreement with new investors," he said.
However, Capt. Noggie Meggison, Chairman, Airline Operators of Nigeria and Capt. Dele Ore, a former President of the Aviation Round Table, said concessioning of the airports was the best move by the government.
According to them, this will increase the operational efficiency and profitability of the airports, stimulate growth in the non-oil sector and make Nigeria more attractive as a regional hub.
Earlier in his welcome address, Mr Michael Chikeka, Chief Executive Officer, Checkin Nigeria, said the conference was organised to deliberate on the current issues affecting the aviation industry and proffer solutions on the way forward.