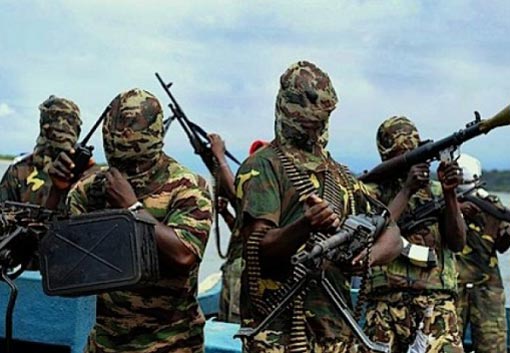 Nigerian militant group the Niger Delta Avengers said on Saturday it had carried out its first attack in the country's southern energy hub since it declared in August it was halting hostilities to pursue talks with the government.
The militants, who said they attacked the Bonny crude export line on Friday night, have in previous months launched assaults which have cut crude production, which was 2.1 million barrels per day at the start of the year, by around a third.
In a statement on its website the group said it "brought down oil production activities at the Bonny 48 inches crude oil export line" through its "strike team". Reuters was unable to immediately independently verify the details.
The Avengers, who want a greater share of the OPEC member's wealth to go to the Niger Delta where most crude is produced, said the attack was a "wake up call" for the government, which it accused of intimidating youths in the region since the ceasefire began.
"While we were promised that the concerns of the Niger Delta will be addressed once a truce is declared, the activities of the government and her agents are not assuring enough, there has been no progress," the group said.
However, the statement added that the organisation was "still in favour of dialogue and negotiations". Earlier this month the Avengers told Reuters there had been no contact with the government since the group agreed to cease hostilities.
-Reuters