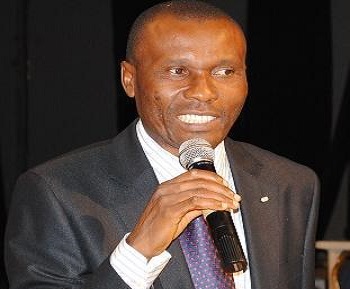 The Minister of Niger Delta Affairs, Pastor Usani Uguru Usani said on Monday in Abuja, stressed on the urgent need to re-define strategies for efficient and better service delivery in the Niger Delta region.
Usani told the News Agency of Nigeria (NAN), that the people of the region needed to understand the role of the ministry and its intervention plans to ensure better service delivery in the area.
According to him, the ministry in collaboration with various stakeholders, have been organising retreats to enlighten the people on the obligation of the ministry.
"What was crucial towards the development of the region was effective co-ordination of projects, programmes and activities in the area by intervention agencies, stakeholders and development partners.
"The ministry was being re-positioned to live up to its mandate of promoting peace and coordinating policies and programmes to aid development in the region," he said
Usani also said that the ministry recently had a two- day stakeholders and top management retreat in Calabar, Cross River State, to discuss a number of development issues.
The minister said the retreat was organised by the Ministry in collaboration with the United Nations Development Programme (UNDP).
He said the retreat had provided a platform to re-strategise with a view to fine-tuning the ministry's operations, processes and procedures for better service delivery in the region.
He described the outcome of the retreat as a "bottom-up approach" to project conception, implementation and completion from benefiting communities.
He assured that with adequate budgeting, and timely releases of appropriated funds for project execution and sourcing of counterpart funds, developments would be scared up in the region.
He added that setting of the institutional framework for the utilisation of multi-Stakeholders Trust Fund was also necessary for development.
The minister said there was the need for re-tooling of state offices for enhanced performance, and the deployment of electronic project tracking system for projects executed.
He added that the ministry was also developing an adaptable monitoring and evaluation template to achieve efficiency and accountability among others.

Load more