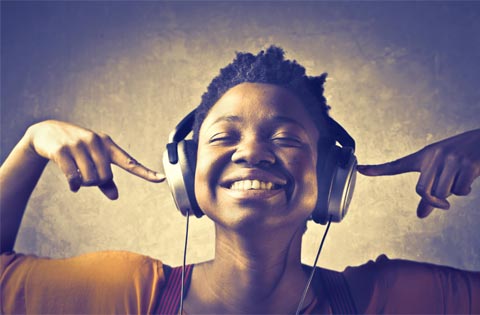 Listening to music can reduce stress, lower blood pressure, and exercise the brain, a medical expert said on Tuesday.
Dr Joshua Bolarinwa of the University of Ilorin Teaching Hospital (UITH) told the News Agency of Nigeria (NAN) in Ilorin that listening to music would do good to the body.
He said that listening to music would boost physical health by relaxing body muscles.
"Listening to music is a good antidote for stress; stress is responsible for over 60 percent of the diseases common to most patients," he said.
Bolarinwa told NAN that patients with high blood pressure could have their blood pressure lowered by listening to relaxation music.
"Relaxation music will take worry away from you and it makes you healthy again."
According to the doctor, listening to music is one the best ways to exercise the brain.
"Those who listen more to music have better memory than those who do not. Listening to music eases stress, refreshes the brain and makes one feel relaxed.
"When you listen to your favourite music, you will feel at ease and satisfied," he said.
Bolarinwa advised people to listen to music as it could also reduce pains in the body.
"Music is a good therapy for patients with severe pains," he said.
He urged Nigerians to cultivate the habit of listening to music daily.